Shop
::
Wedding toppers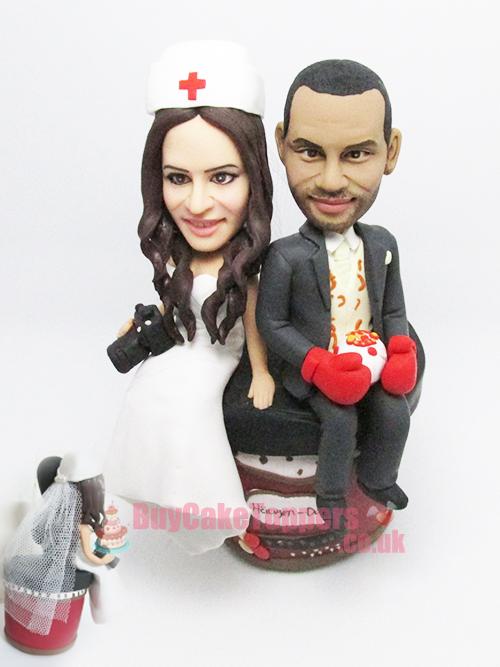 boxer theme wedding cake topper
Template Number:
394
Product Price:
£109.99
Tags
This template was made for a couple who was a boxer and nurse, also both love Häagen-Dazs ice cream, so both of them sitting on a Häagen-Dazs box. groom also holding a football and bride holding camera.

very unique template for wedding or anniversary.
* Free engraving is available, when you send us your pictures, send us your first name in the email and we will place your name on the base.
| Options | Production Time | Shipping Time | Estimated time of arrival |
| --- | --- | --- | --- |
| Normal | 2 - 4 weeks | 3 - 7 days via DHL | 3 - 6 weeks |
| Rush order | 5 - 12 days | 3 - 7 days via DHL | 8 - 19 days |
Please notice that we are not selling this figure to you, we are selling this figure in
YOU
, and you will need to email us your pictures so we can transfer you into the figure.
If you like this template and would like to customize everything such as body part,background etc,please check bespoke toppers section.
* Please notice that we will not add or slightly change any object from the template in your order unless you chose a cutomized template, otherwise we will build your mini me doll followed in chosen template.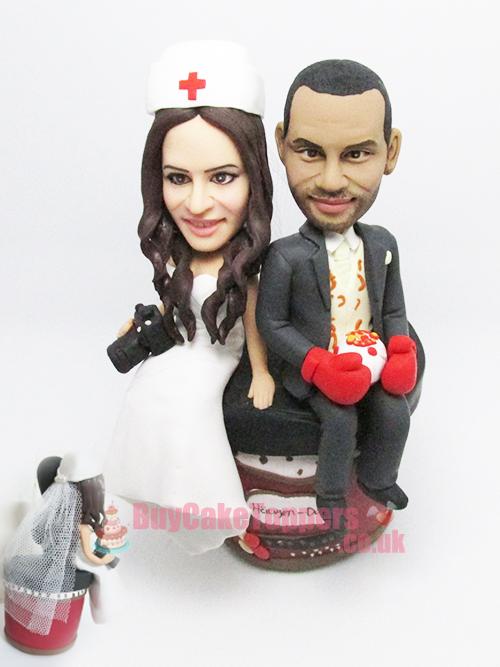 Similar Items: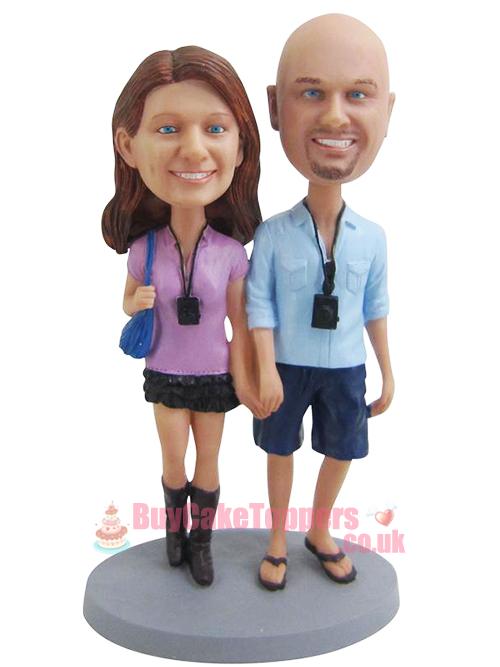 £99.99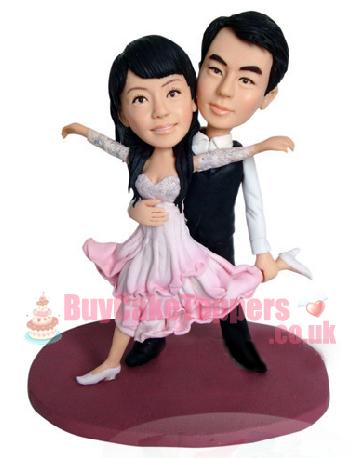 £99.99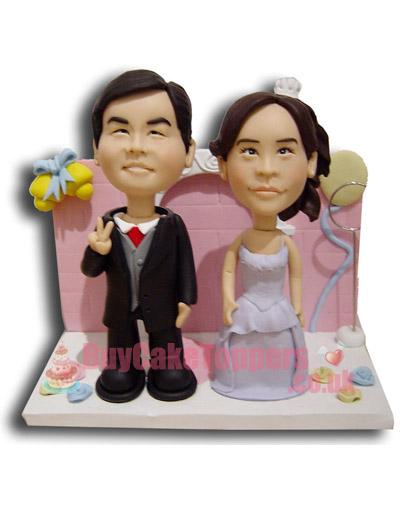 £109.99

---